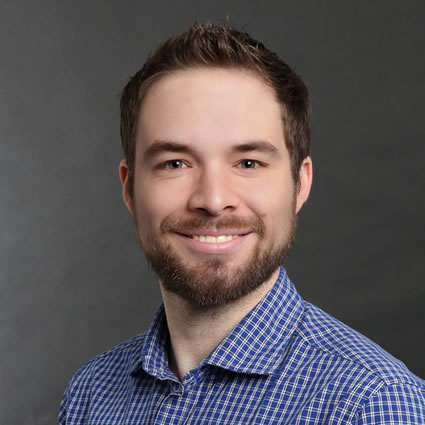 Meet Dr. Frederick Rankin
Chiropractic Experience
When Dr. Freddie was young, he suffered from chronic sinus and ear infections. In an attempt to manage these infections, he underwent one sinus surgery and had to take three different medications. Unfortunately, the surgery and the medications did not work. In fact, his mother was considering a second sinus surgery when she decided to take her son to her chiropractor.
The chiropractor not only made the appointments enjoyable, she also helped him feel better about the symptoms he was experiencing and how those symptoms impacted his daily life. This encouraged him to keep coming back to her for treatment. Thanks to the chiropractor's conservative care, his chronic sinus infections soon dissipated. He no longer needed the medications or the second sinus surgery.
Chiropractic Education
Dr. Freddie earned a bachelor's degree in Exercise Science from Wilmington College and initially had a goal to become a college swim coach. However, he quickly realized he wanted to break away from athletics and coaching to help promote health and wellness in a different way. He was inspired by his past experiences with chiropractic care and chose to attend Parker University to become a chiropractor. It was there that he expanded on his love for the Chiropractic profession by finding an additional passion for sports rehabilitation. This also led him to also pursue a master's degree in Clinical Neuroscience in order to better help patients suffering from headaches, concussions and vertigo.
EXPLORE OUR SERVICES
Active Lifestyle and Family Time
In his free time, Dr. Freddie enjoys watching football, swimming laps or lifting weights, drinking coffee, reading neurology textbooks, and spending time with friends and family.
Would you like to get on the path to better health? Make an appointment with Dr. Freddie at our Cincinnati practice today!


Dr. Frederick Rankin | (513) 528-2200