New Patients at Eastern Hills Chiropractic
Welcome to Eastern Hills Chiropractic! Unlike some clinical medical practices, our office is warm and cozy. With a fireplace in the corner, you'll feel welcome and right at home!
ONLINE FORMS

Your First Visit
You can save time by completing your paperwork in advance of your initial appointment. You also may finish it in the office if you'd like. We will have you watch a short video about chiropractic. Next, one of our assistants will take you back to the exam room. Your vitals will be taken, and we will use the MyoVision surface EMG to gauge the state of your nervous system health and take X-rays if necessary.
After the exam, Dr. Matt will discuss with you the issues you're experiencing. We may do some physical therapy, muscle stim, traction or hot and cold packs. After that, you will be escorted to a different room. Dr. Matt will review with you what we're going to do that day then he will adjust you. Lastly, you'll be take up front and get scheduled for your second visit.
If you complete your paperwork in advance, this appointment takes about 30-40 minutes. If you need to fill out the paperwork in the office, it could take an hour.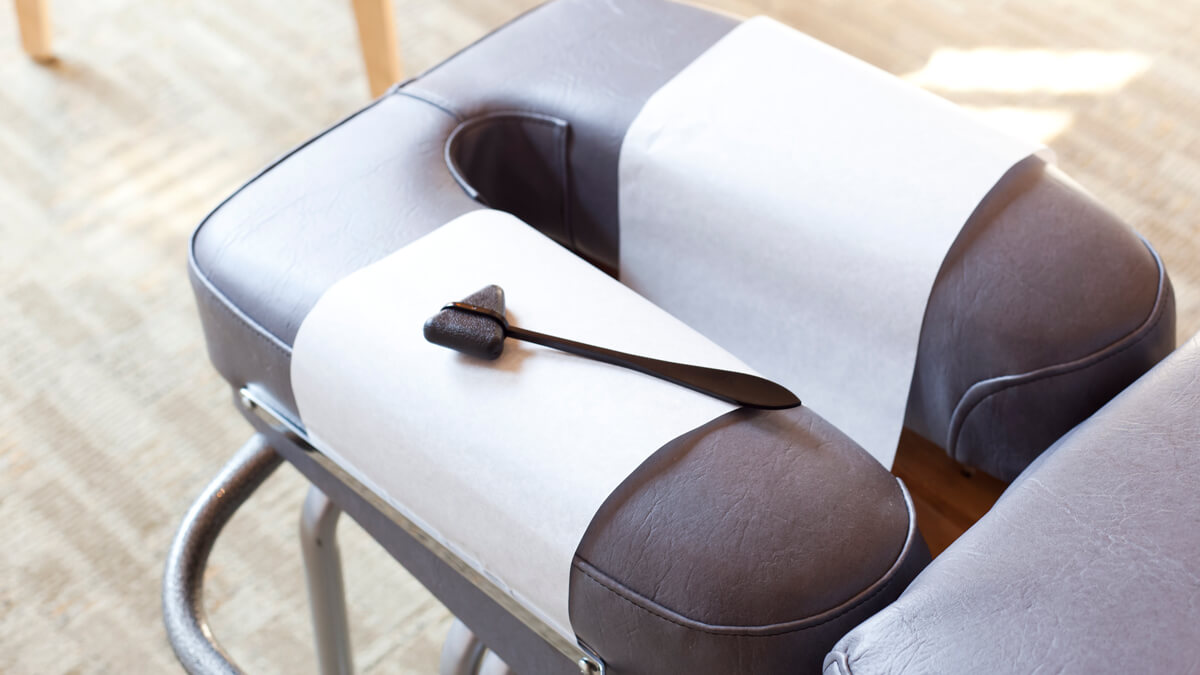 Your Second Visit
At this follow-up appointment, you'll also watch a video about chiropractic while you're receiving a therapy. Dr. Matt will then review what the test results from the first visit mean and sum up everything he found on that visit. Next, he will map out a course of treatment for you and perform a chiropractic adjustment. Our insurance coordinator will talk to you about your insurance benefits if you are covered. If you don't have insurance, we'll let you know about our convenient payment plans.
Regular Visits
These appointments only take about 15 minutes and include using a handheld massager to relax your muscles before your adjustment. Then Dr. Matt will check your spine for subluxations and adjust you.
How often you come in for regular visits depends on your healing rate. Patients come in an average of 2-3 times a week. Once symptoms resolve we taper them down to fewer visits.
Do I Have to Go Forever?
Of course not. The choice is always yours as to how long you'd like to be under care. The bottom line is that patients come back as often as they want to continue to receive benefits. Consider it like going to the gym. You don't just go once and expect to look like Arnold Schwarzenegger. If you want that appearance or build, it will take a while to get there. We do know that regular chiropractic care, just like exercise, can help you enjoy better overall health.
Another way we encourage patients to achieve better health is by showing documentaries on a variety of topics. These include the dangers of sugar and natural alternatives to vaccines.

New Patients at Eastern Hills Chiropractic | (513) 528-2200