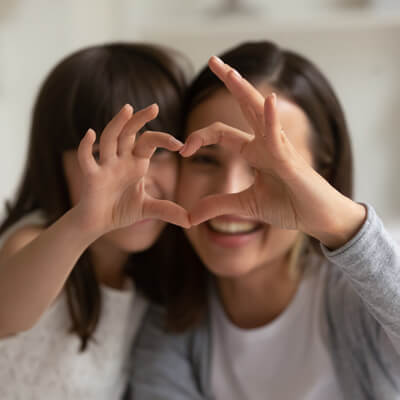 Eastern Hills Chiropractic Reviews
What Our Cincinnati Patients Say
At Eastern Hills Chiropractic we love when patients share with us their feedback and comments after chiropractic care. Please read our patient testimonials below to see what other people have achieved through their tailored treatment plans with us.
Share your stories too! Click here to send us your feedback so that we can help to spread the word about the benefits of natural Eastern Hills Chiropractic care.
For more information, or to schedule an appointment contact us today.
SHARE YOUR STORY


Video Testimonials

Written Testimonials
Excellent Job
Very professional Dr. Matt does an excellent job.
-Michael B.
Comprehensive Chiropractic Office
This office is one of the most comprehensive chiropractic offices I have ever been to. Thank you so very much for all of your knowledge, care and understanding.
-Lucy B.
Easygoing Staff
The entire staff is very polite and easy going and makes your visit very positive!
-Stephanie B.
Outstanding!
I DON'T go to doctors, at all. Doc Matt is now the only one, and I STRONGLY recommend him.
-Lucky S.
Living Life Without Back Pain
When I first came I was a skeptic, I was having extreme lower back pain and knew that if I went to my primary care doctor would eventually tell me medicine wouldn't be enough for me. I made the choice to come to Dr. Haumesser for treatment because I don't like taking pain medicine, and had enough knowledge in my time as a pre-med/biology student to know that chiropractic care really could work for some people. My first visit was very informative and comprehensive, as have my visits since. Everyone at the office is welcoming and genuinely seem to enjoy what they do. Since my first visit I am now living life without the back pain that I was experiencing just a few weeks ago, as well as having fewer headaches, and relief from knee pain that I have had for years. A huge "thank you" to everyone at Eastern Hills Chiropractic for everything you have done for me.
-Meta E.
Best I Have Felt In A Long Time
Very happy I made my appointment with you. My back hasn't felt this good in a long time.
-Brian M.
Great Team!
The staff is warm and inviting. The office makes you feel like an extension of their family. Great team culture! Dr. Matt has an excellent personalized approach and he seems to be the reason why the staff is so happy. He creates the right environment to balance personal and professional. -Jaime L.
Great Experience
Overall great experience. -Chris H.
Friendly and Amazing
Very friendly staff and Dr. Matt is amazing. He listened to my past experience from the chiropractors I have seen and chose to continue the treatment. Thanks for making my move and visit to a new chiropractor Wonderful! -Jackie T.
Very Knowledgeable
Very knowledgeable staff and very professional and genuine. -Darren B.
Caring Professional Staff
Wonderful experience. Helped by caring professional staff. Thank you! -Tony N.
On Time!
Thank you for being on time for appointments! -Penny G.
Wonderful!
This place is wonderful! The staff is amazing and it's reasonably priced, yet you feel like your getting top of the line treatment! They are gentle and understanding when it comes to babies as well! You can't go wrong with Dr. Matt and his team. -Vanessa M.
Friendly
Very friendly staff. -Bonnie M.
Improvements
I noticed improvements immediately after first sessions and continue to see improvements with each session. -Jerry E.
Amazing
Dr. Matt Haumesser was amazing and took into consideration that I have previously had chiropractic care for many years. He was so personal and did anything you asked him to. He took everything I said into consideration when treating me. I was so happy with the care I received that I am referring several family members! The front desk staff was great as well. They helped with my son when I was receiving therapy. Everyone at this practice was so pleasant! -Tamara G.
Courteous and Welcoming
Dr. Matt and team are all friendly, courteous and welcoming. I'm very happy to have come to this practice. I also appreciate that Dr. Matt tells you what to expect for treatment and how frequently adjustments are needed for optimal improvement. -Diana B.
Feeling GREAT!
"I can't begin to say all the good things Dr. Matt has helped me with back issues, hearing loss, and just feeling good about myself . . . Thanks Dr. Matt.
I have been a patient of Dr. Matt Haumesser for approximately two years, a friend had recommended him. I went for back issues and sciatic nerve problems. He took full x-rays and found my spine was out of alignment. After seeing him a couple times a week, I began to feel much better. Thanks Dr. Matt. Two years later I still have not had any more back issues. I had an inner ear infection and spent four days in the hospital, I lost my hearing completely, after seeing an EENT several times, she told me I had lost my hearing and it would never return. Because of the type of infection and location of it, I would not be able to hear even with a hearing aid. I told Joy and she told Dr. Matt. After several visits to help my hearing, I now have 50% of my hearing back. BIG THANKS again Dr. Matt. -Nancy W.
Chronic Back Pain with Headaches
My name is Maureen and I have seen Dr. Haumesser since December 2004. I have a history of chronic back pain with headaches. Being a nurse on an orthopedic floor and in the ER for many years did some wear and tear on the old body. Now since being adjusted I have an increase in my range of motion and more energy! Thank you so much! I thought that a wheel chair was going to be my next friend!
Ankle, Knee and Shin Pain
My name is Kim Euler and I initially thought that chiropractic would be painful, but it really relaxed me and has helped my physical abilities. After playing collegiate soccer I had began to train for a marathon and I began having ankle, knee and shin pain. I started seeing Dr. Matt and by the day of my marathon I was pain free and I still am today! Thanks Dr. Matt!

Eastern Hills Chiropractic Reviews | (513) 528-2200