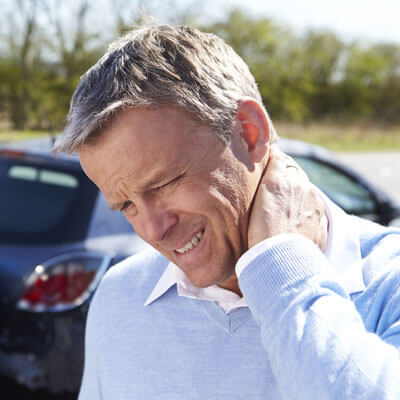 Auto Accident Chiropractic at
Eastern Hills Chiropractic
A lot of our patients find it easier to download the paperwork right from our site so that they can fill it out ahead of time. This helps your first visit go faster, so you are not spending 10-15 minutes filling out paperwork. Additional information will be needed when you arrive at the office but that will be processed electronically.
Please bring this info to our office for your first visit after your car accident. We need all of this information to obtain the best insurance benefit for your case.
NEW PATIENTS

After the Accident
Our office files with your auto policy first, regardless of who was cited in your accident. This allows you to use the MED PAY portion of your policy that pays your health care in the event of an accident. Using your MED PAY does not affect your premium or points at all. This is simply a benefit you pay for. In the unlikely event your policy does not offer MED PAY, we would use the other party's insurance info.
Please call your insurance company before your appointment and tell them you want to open a MEDPAY claim, and then bring your claim number to the office.
Personal Injury Paperwork
If your health issue is the result of a non-work related accident, we need some additional information.
PERSONAL INJURY PAPERWORK


Auto Accident Chiropractic | (513) 528-2200